SPEAKING & WORKSHOPS
Helping others achieve and sustain a life of freedom in the digital nomad lifestyle is my passion and purpose.
One of my favorite ways to connect with other aspiring or current nomads is by contributing at conferences & events.
To inquire about booking me to speak at one of your events or company engagements, contact me to start the conversation!
LOCATION: Las Vegas, NV
DATES: August 31-September 3, 2018
I enjoyed sharing how digital nomads can create their own relocation plans at the Nomad Summit in Las Vegas - the premiere conference for digital nomads. I also gave a workshop on strategies for sustaining the digital nomad lifestyle. For details on upcoming conferences, visit Nomad Summit.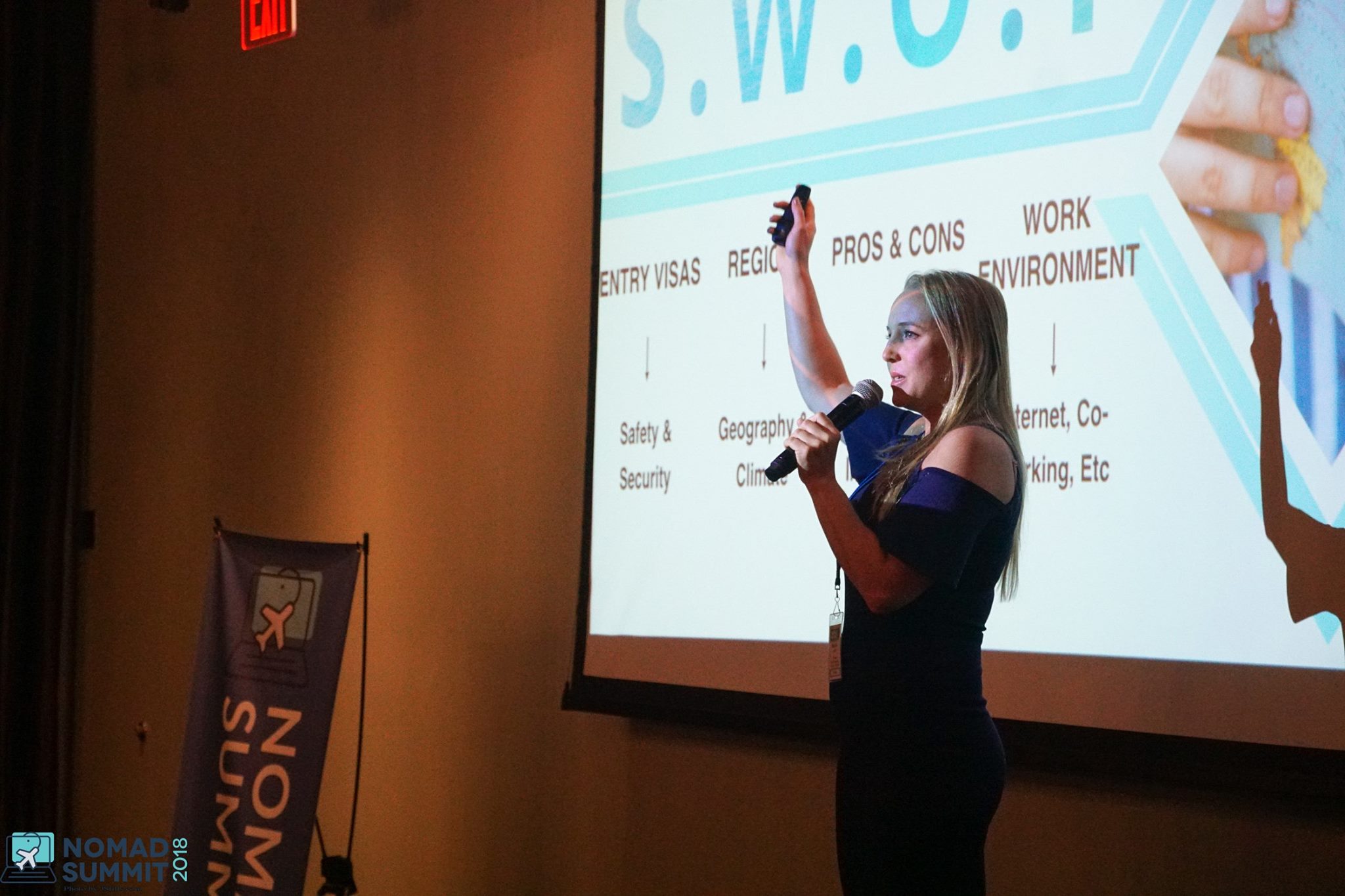 LOCATION: ATLANTIC OCEAN
DATES: NOVEMBER 19-30, 2018
Back by popular demand! I'm happy to be giving my workshop, Strategies for Sustaining the Digital Nomad Lifestyle, on the upcoming Nomad Cruise 7 in fall 2018. With nearly 450 digital nomads signed up for the cruise, it's sure to be another great trip!
LOCATION: MEDITERRANEAN SEA
DATES: APRIL 14-23, 2018
This was my first time on a cruise ship and first time traveling with such a large group of digital nomads - the journey of a lifetime!
I spoke on Strategies for Sustaining the Digital Nomad Lifestyle, where I taught workshop attendees:
The 4 main reasons digital nomads fail in the location independent lifestyle

The 4 main factors that help digital nomads succeed

How to make the digital nomad lifestyle sustainable long-term

How to stay on track as a digital nomad

How to create an action plan for success as a digital nomad